UNICEF donation reaches $330,000
Grant Thornton IBR donation to UNICEF climbs over $330,000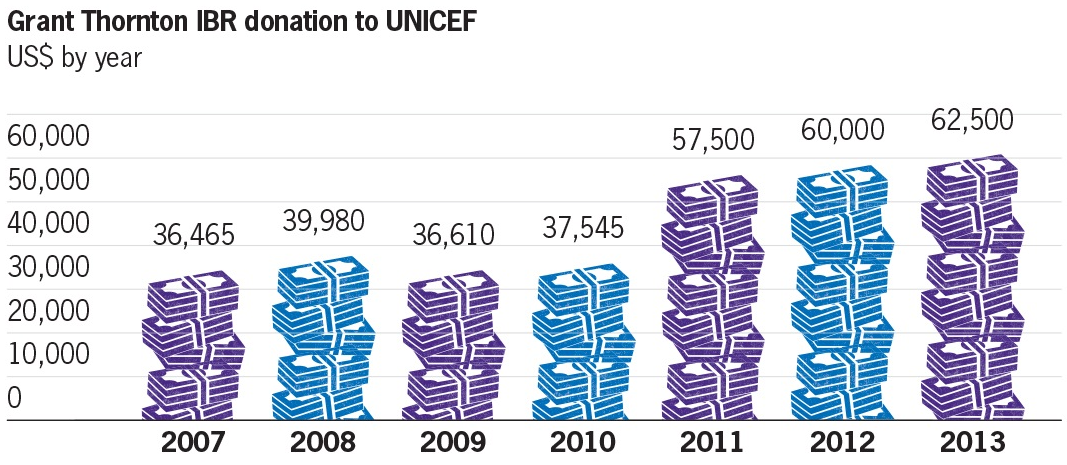 Grant Thornton this week donated US$62,500 to UNICEF UK as part of its ongoing association through the International Business Report (IBR). This takes the total donation made through the project over the past seven years to over US$330,000.
The IBR is the leading mid-market business survey in the world, providing insight into the economic and commercial issues affecting more than 12,500 businesses in 45 economies every year.
For every interview completed Grant Thornton makes a donation of US$5 to UNICEF UK. The $330,000 donation that Grant Thornton has made over the last seven years could pay for over 30 temporary schools for children affected by natural disasters, war or displacement.
Handing over the cheque to UNICEF UK, Paul Raleigh, global leader for strategic growth and development at Grant Thornton, said, "We are delighted to continue our partnership with UNICEF. Like Grant Thornton UNICEF is a truly global organisation operating in many of the 120 economies where our 37,000 people are based.
"IBR is growing all the time – this year we started interviewing business leaders in Indonesia for the first time, taking the total number of economies the survey covers to 45. And the donation to an internationally recognised organisation is a key driver for business leaders to undertake the survey. US$5 does not sound like a lot but when multiplied by the ever increasing number of respondents, the figures are very impressive."
Kate Goldman, Director of Corporate Partnerships at UNICEF UK said: "This is a fantastic example of how a company such as Grant Thornton can help to transform children's lives through a core business activity. I want to thank Grant Thornton for their continued support which is helping to improve the lives of children across the world."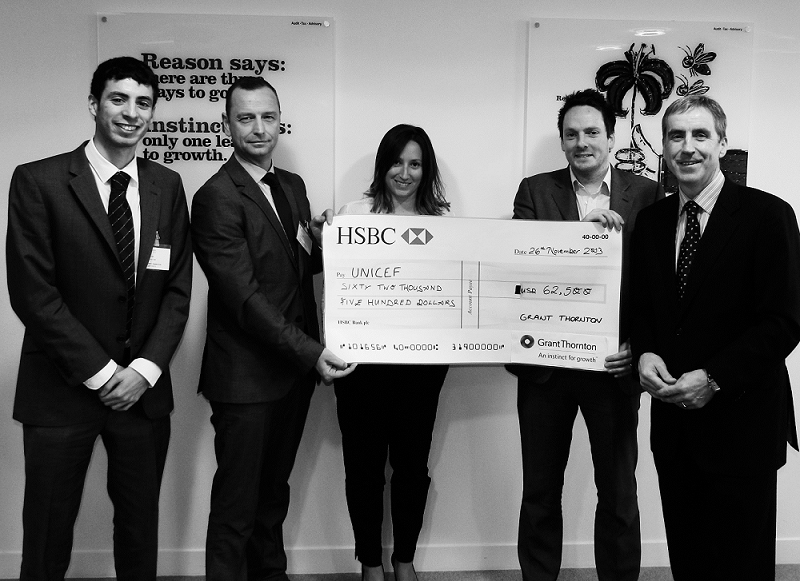 Notes to editors
The Grant Thornton International Business Report (IBR) has been running since 1992 and is the world's leading mid-market survey, providing insight into the economic and commercial issues affecting 12,500 business leaders per year across 45 economies. For more information, please visit: www.internationalbusinessreport.com
UNICEF promotes the rights and wellbeing of every child, in everything we do. Together with our partners, we work in 190 countries and territories to translate that commitment into practical action, focusing special effort on reaching the most vulnerable and excluded children, to the benefit of all children, everywhere. For more information, please visit www.unicef.org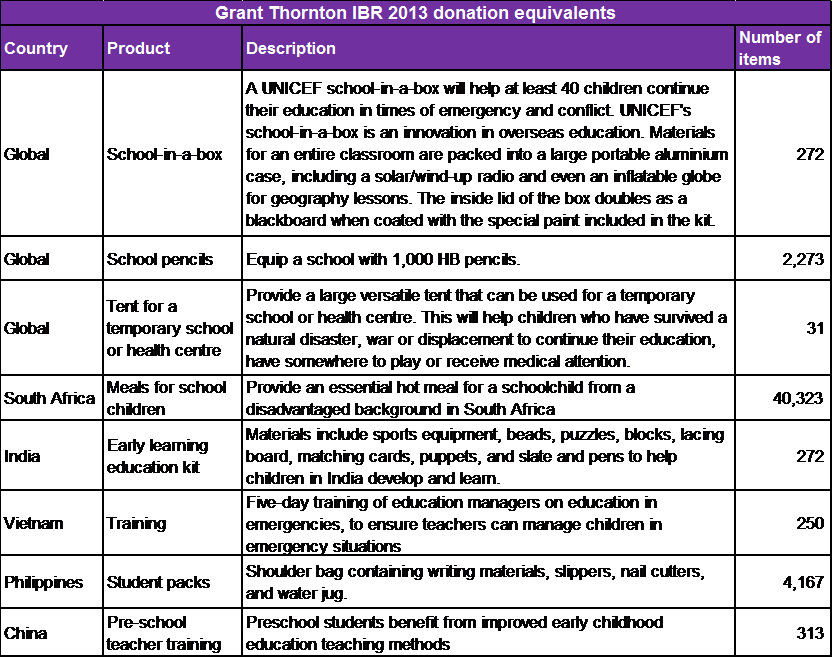 "Grant Thornton" refers to the brand under which the Grant Thornton member firms provide assurance, tax and advisory services to their clients and/or refers to one or more member firms, as the context requires. Grant Thornton International Ltd (GTIL) and the member firms are not a worldwide partnership. GTIL and each member firm is a separate legal entity. Services are delivered by the member firms. GTIL does not provide services to clients. GTIL and its member firms are not agents of, and do not obligate, one another and are not liable for one another's acts or omissions.
Director of Public Relations and External Affairs
T +1 312 602 8955