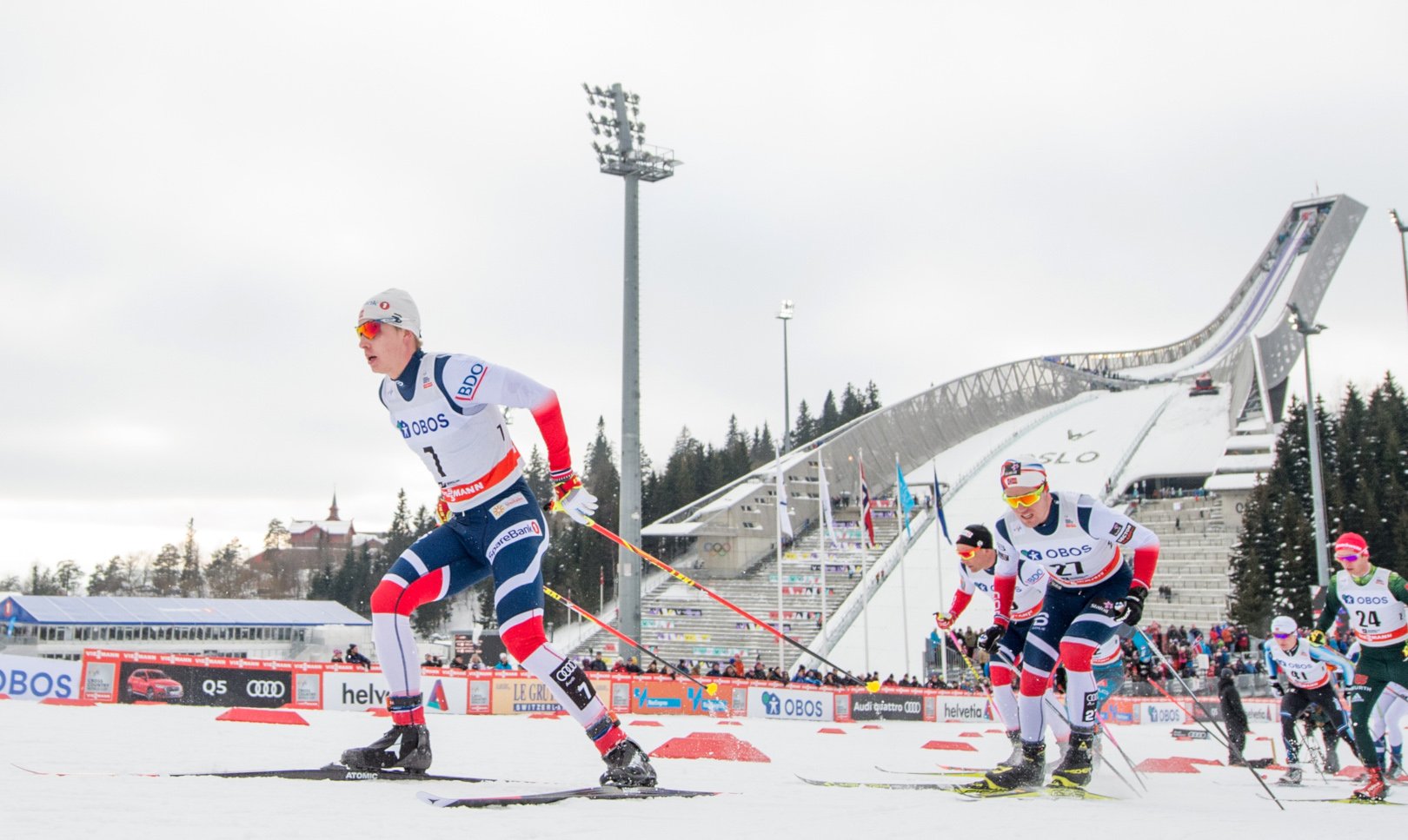 Are you a giver?
How does an organization evolve from a local ski club with few or none elite athletes and a limited number of members, become the largest cross country club in Norway? With its 2,500 members Lyn Ski has become Norway's largest and best elite cross country ski department.
Timing, luck and excellence:
Timing is often a key word in successful stories. 10-12 years ago, when the ski club started to work purposefully to grow in number of members as well as achievements, Norway experienced a growing interest in cross country skiing through business community and the media. Petter Northug and long-distance races among the finance elite were a great contributor to the growing interest in our national sport- the wave of interest and growing possibilities for sponsors, gave the club's focus greater momentum and opportunities than before.
Luck may also be an important factor in a successful story. The most significant incident was the luck in finding enthusiastic and fearless employees with a long-term perspective in their engagement as coaches. Dedicated employees along with enthusiasts, with experience and passion for cross country skiing, in addition to a group of dedicated and passionate young athletes, the fundament and possibilities for development was put in place.
Timing and luck do not contribute to growth without commitment and excellence to take advantage of the possibilities that appears – all other ski clubs had the same opportunity to take advantage of the timing and have the same portion of luck with their athletes - the reason Lyn ski succeeds lies here. We took the possibilities that appeared and the human resources in the club knew how to take advantage of those possibilities.
In the international business community there are great examples of concepts and companies that have been able to take advantage of the timing. AirBnB introduced their concept during the recession when people lost their jobs or their pay decreased. People opened their homes to rent out a room or an apartment/house to compensate for the loss of income, at the same time it was a cheaper way to live when travelling, which made the timing of this concept perfect.
Vision- branding
Everyone should live up to their potential - it was the vision and living standard to the team. Sometimes we got accused for being too defensive- why not become the best?
We looked at it from a different angle and stated it was ambitious and both development and achievement oriented. Through the vision of including everyone, our promise was a signal that athletes at all levels were important and included to facilitate and support everyone to succeed. The vision is in contrast to the goal of develop athletes for the national team and other elite teams. We have experienced that we want to measure our self to become better, created by a culture of sharing knowledge, rather than keeping it to our self, because we competed against an older version of our self.
The possibilities to feel and experience development are greater in an environment where individual development is cheered for, rather than internal competition. The athletes were measured on their achievement between the start and finish line- in all other situations; they were team mates and coworkers.
Culture and values
To be able to complete the ambitious vision, it was important to make sure our culture and values supported our goal- EVERYONE should live up to their POTENTIAL.
Willingness to learn- we had to be open to different impulses from each other and other established environment to learn and develop.
Humble- Humility towards each others strong and weak spots, together with an open mind towards our own knowledge and others. We do not always have the best solution our self.
Curiosity- The courage to try new things and at the same time look for potential to become better- we also needed to prepare for failure in order to find the best solution.
What was the most important contribution to build a team of athletes, a support team and leaders- was to make sure we had enough GIVERS in the group- our most important question to new athletes, parents and other people that wanted to get involved in our team- HOW DO YOU CONTRIBUTE (to make our group better)?
All achievement oriented groups have to have GIVERS that want to share their knowledge and help each other to achieve their goals. This is related to the business community as well. Research also shows that GIVERS are more likely to perform better than others when they are in an environment where the focus is to give and help each other.
Together we are stronger – Became obvious and a truth!
With thousands of young and older cross country skiers with passion for the sport. With more than 10 medals divided between six athletes from the national championship to four medals from the Olympic Games. Lyn Ski has delivered three athletes at different levels at national and regional federation teams and two athletes at commercial long-distance teams. In addition, two head coaches at different national teams, Norway and the British team. And at last two people from the Lyn ski support team have important roles in the national team of Norway and the British team. It is easy to understand that we believe in a culture based on development and achievement, where we work together to achieve more. We believe in sharing our knowledge and experience.