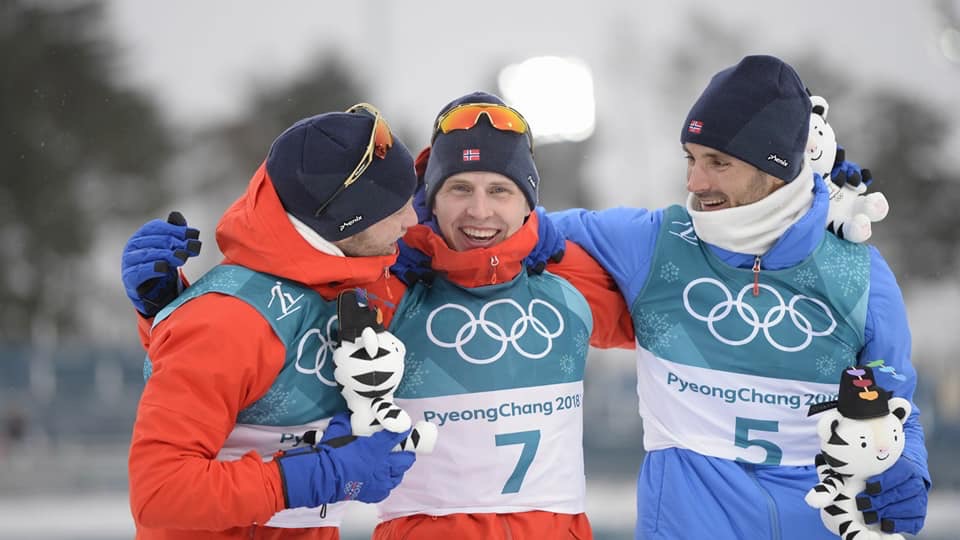 What it takes to become an Olympic medalist
The last 15 years I have been lucky to be part of a cross country skiing team which has produced several excellent skiers. In the past, they have won medals in national championships. This week, two of the skiers Hans Christer Holund and Simen H. Krüger collected Olympic medals: two gold, one silver and one bronze, on 30K, 15K and relay in cross country skiing for men in PyeongChang. What does it take to achieve such success? What could a professional service firm learn from these athletes?
Talent
Of course you need to have some physical characteristics and technical skills. Still, I have experienced skiers with the greatest physical potential not developing as much as expected. This is why I have had to ask myself: what is talent and how do we really grow and develop to reach a goal?
Passion
By spending time with the athletes and coaches I have realized that the only way to climb to a national or international level you must have dedication and passion for what you are doing. The passion is what drives you to do the endless training that is needed. The passion is what keeps you going through hard training sessions in cold, rainy and dark autumn evenings. In my opinion, the real talent is connected to how dedicated and passionate you are for the tasks and challenges you are facing.
Curiosity
Another important quality is curiosity - what can I do better? What can I learn from other athletes or training groups? Is it possible for me to cooperate with other athletes and training groups to the benefit of all? Do I have the best suited gear? What advantages do I have and which does my training groups have, and how could we benefit from that?
Curios athletes ask themselves all these questions and many more. An athlete or a coach who want to reach their potential will always look for better solutions, and are ready to explore new possibilities with an innovative mindset.
Focus on improving skills
An athlete who wants to grow and improve will always have a focus on how each training session will improve their skills. The result you get is always a product of how well you have succeeded in improving your skills. Top athletes and coaches have the mindset and culture for evaluation, feedback and feedforward. The most important part is the feedforward – what have I learned from this and what could I take with me forward? The only reason an evaluation should be done is to get a better understanding of what has to be done in the future to improve performance.
What can a professional service firm learn from this?
I think we have a lot to learn. A professional service firm's key to success is to developing people to reach their potential. We have to look for people with a mindset for growth and strong conscientiousness when we are hiring. We have to create a work environment which supports and gives fuel to innovative people who are driven by passion. It is also clear
that we have to focus on improving our people skills. This is done by having a culture that is focused on feedforward based on evaluations and feedback. Finally, we have to be aware that we ourselves do not hold all the answers. We need to be curios and cooperate within the organization and with others outside the organization to reach our full potential.