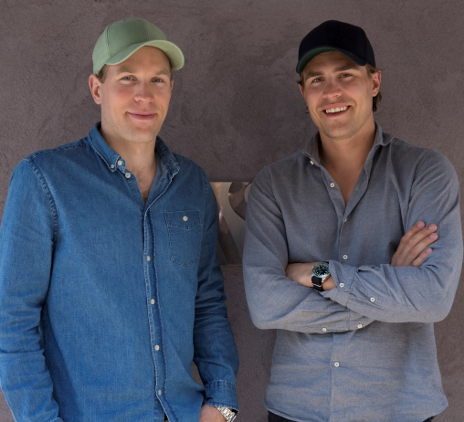 "As an entrepreneur, the important thing is that you enjoy what you are doing. We love what we do, and Varsity is always on our minds", explains Alexander, who is now working in Varsity's newly opened shop in fashionable Theatrinerstraße, where Munich's 1.5 million inhabitants now get to buy premium caps from Norway.
When the brothers behind the Norwegian caps brand, Varsity, were going to expand internationally, they spent a lot of time finding the right advisor. Choosing the right advisor is a strategic choice, pinpoints the caps entrepreneurs who recently opened a new concept store in Munich.
In 2013, the brothers Alexander and Sebastian Salvesen Adams launched their own premium caps brand, Varsity. The headwear is sold online, in their own store in Oslo and in 52 fashion stores in Norway. Last year, the company had a turnover of NOK 7.6 million, which is more than a doubling from 2015.
For Alexander and Sebastian, entrepreneurship and business development are both hobby and work. Since childhood, the brothers have discussed business cases and dreamt about starting their own company. So when they came up with the idea of ​​creating a premium caps brand, and found a need for it in the market, the time had come to realize their business dream.
Lean thinking
"From we opened our store, we've developed Varsity incrementally. We only had a start-up capital of 56 000 Norwegian kroner, so we had to allocate the start-up money creatively", says Alexander, who benefited from his business and financial knowledge from London studies. Combined with Sebastian's Bachelor in Product Design and Master of Entrepreneurship, the brothers had relevant theoretical background, but putting the idea into practice requires both courage and ability to implement.
"As an entrepreneur, it's all about getting things done. We set ourselves in a situation where we had to succeed. We had no choice. It was scary, but also fun, says Alexander.
Time-consuming finding the right partner
As the company developed, the entrepreneurs needed an auditor. The business became increasingly complex to run and they were looking for building a team. It was their external accountant that recommended Arve Borchgrevink, a Senior Manager at Grant Thornton Norway.
"We wanted to invest in good advisors, not just in a good auditor. Good advisors can help solving problems before they occur, rather than providing the blueprint in retrospect. Our goal was to build good systems and routines for growth, and therefore we spent a lot of energy finding the right auditor", says Alexander.

Strong international presence, coupled with focus on advisory and a real enthusiasm for entrepreneurs, made Grant Thornton a strong candidate for Varsity.
- We were looking for advisors who will work with us and not just deliver a finished product. We want experts who acknowledge the value in what we do and who is excited about what we're doing. At the same time, it's important that our advisors are as passionate about their job as we are about ours, says Alexander when asked about what they looked for when choosing a advisor / auditor for the company.
Strategic international expansion
In June 2017, Varsity Headwear established a new store in St. Tropez, France. The destination became the first overseas establishment due to the city's high level of style and quality conscious consumers from all over the world.